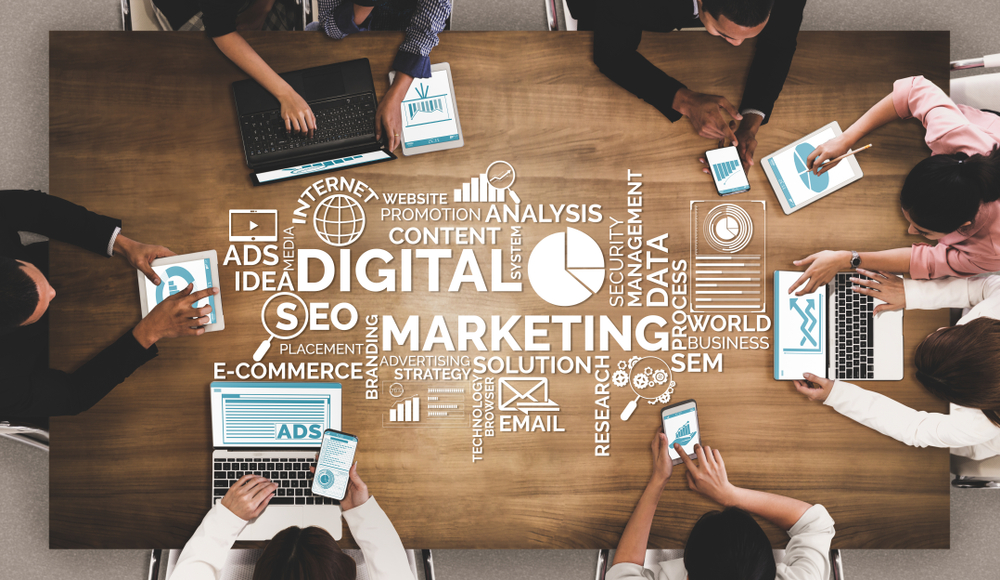 Bleacher Report, Marketing and My SEO Journey
Long before I helped start Benchmark Medical Partners and began helping clients with SEO in Washington DC, I was just a sports fan writing for fun.
Back in January of 2013, I earned a gig at Bleacher Report as a boxing columnist. For me, getting a chance to verbally spar with fight fans on forums and drop my two cents via prediction articles and editorial pieces was truly a dream come true.
I've always been an avid sports fan, but boxing has always been the sport I am most passionate about, so being able to earn my stripes in SEO with a topic I love was an added bonus.
After writing one recap article, on an HBO Boxing After Dark fight card, I was contacted by the B/R editors and asked to join the boxing staff as a featured columnist. Once again I was elated to be able to blog about the sweet science on such a huge platform.
Prior to applying for the Bleacher Report writer program I had served as the managing editor of a hip-hop blog for nearly four years. It was there that I really began taking an interest in SEO and how rankings worked.
For me, it was a lot of trial and error in those days (updating WordPress plugins was always an adventure), but it was well worth the time and effort because I was learning something new everyday and applying it to one of my passions–music.
Fast forward back to my time at Bleacher Report, where I found out really quickly that what they taught wasn't regular old school writing.
Bleacher Report constantly reminded us that writing on the internet with SEO strategies in mind was very different than writing an article for a newspaper or journal like I had done in college.
We were trying to engage a newer and younger audience–with a shorter attention span as well!
New-age writing opened up a whole new world, with embedded tweets, photos, videos, inbound and outbound links and tons of other factors that helped any given article rank highly.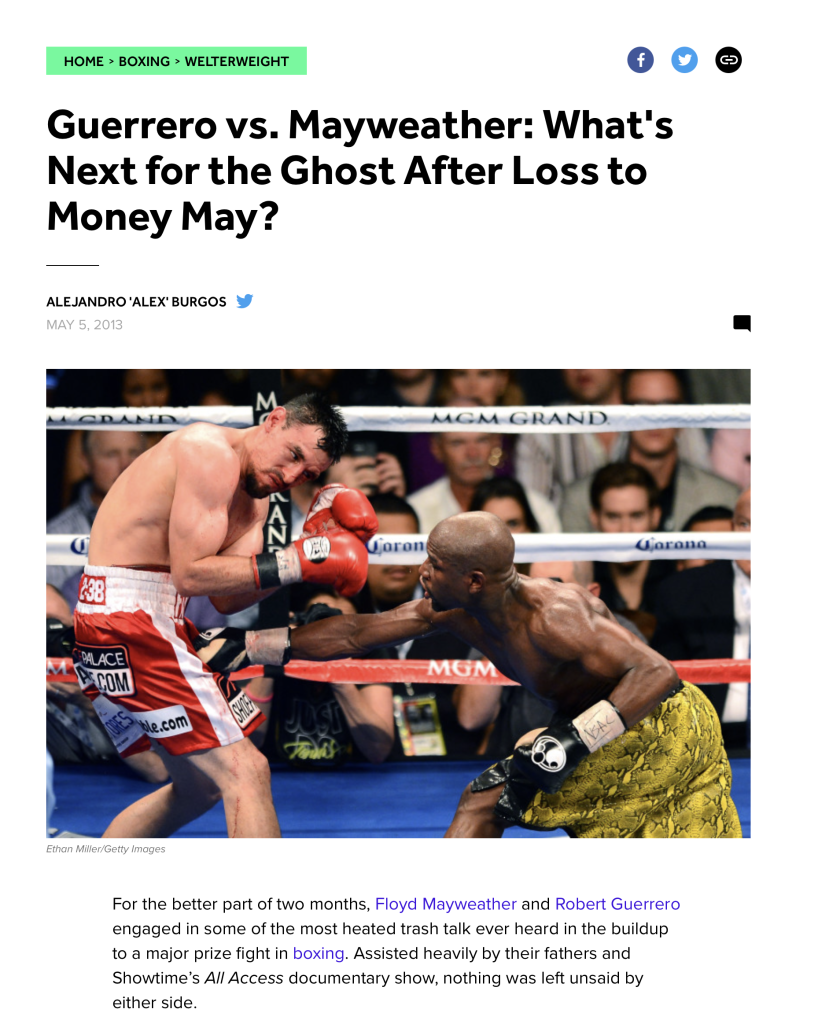 Little did I know that the basics I was learning at Bleacher Report would serve me long after and land me smack dab in the middle of the SEO fray when I started my own digital marketing agency–Capital Practice Consulting.
After a year of learning all that the B/R editors were willing to teach me, I decided to embark on a new journey and launch my own boxing brand and website–Round By Round Boxing.
Fast forward to present day where first-page rankings are all the rage and Round By Round Boxing does a solid job competing and sometimes even outranking the top dogs like ESPN, USA Today and even Bleacher Report for highly searched boxing terms.
Some of the basic tactics I learned in my time with Bleacher Report still work for me today. Some of those things include:
Inbound and Outbound Links
Using Relevant Photos with Alt Tags
Using Engaging Media (Polls, Infographics and Video)
Lists: Best of, Worst of, Rankings
Dropping your focus keyword in the first paragraph
Using keyword friendly and short URLs
If you follow these tips you'll be well on your way to getting great SEO results as well.
Of course, SEO is always evolving and there are more ways to get your high-quality content in front of the right people.
If you want to learn more about SEO and how digital marketing can help your business grow, contact Benchmark Medical Partners today.