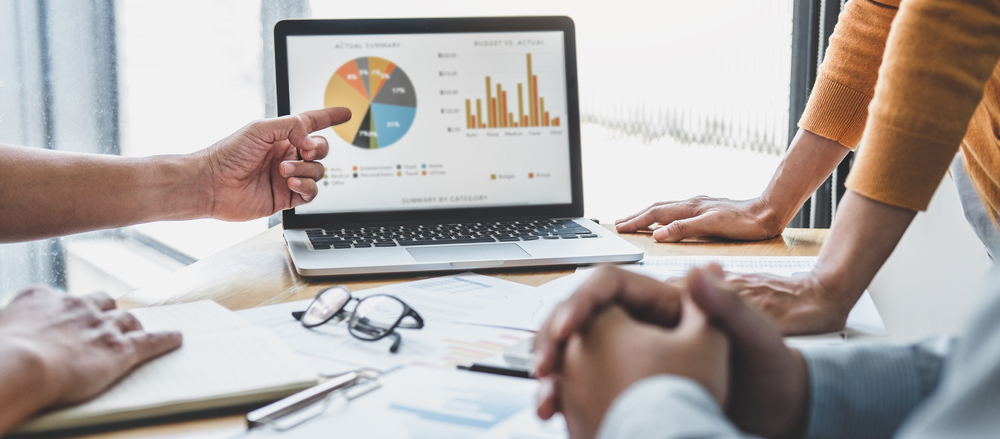 BMP: Delivering Transparent Data
Often times, clients are most excited about their first End of Month report with Benchmark Medical Partners.
While many businesses have years of experience working with other marketing companies, we've found that tons of office managers and physicians are still in the dark when it comes to website data, analytics and what exactly they should except from an End of Month report.
At BMP, we are committed to making sure each client owns their data, meaning if a website or app doesn't have tracking tools like Google Analytics and Google Search Console installed, we'll set it up for you. The important factor here is that we make sure your tracking tools are set up on an account that you have access to and are the owner of.
With over 20 years of combined experience in medical marketing, what we've found is that Google's suite of tools are often times neglected and underused. A marketing company may tell you they're "doing SEO," but if you're not seeing regular reporting and website analytics, how can you be sure?
We always make sure clients understand where the data comes from and what that data means. We define terms such as website users, sessions and page views, as well as provide baseline analytics to track growth.
By educating clients on tools such as Google Analytics and Google Business Page, as well as terms like SERPS and Sessions, we ensure that we are all on the same marketing page.
Below is a helpful guide as you get started with BMP and get to understand our methods for delivering transparent data.